Learn more about Brandon Ortiz, employment lawyer

Free Consultation With Employment Lawyer

About Brandon
Brandon Ortiz was born and raised in Fort Worth, Texas. Brandon received a bachelor's degree in news-editorial journalism from Texas Christian University in 2004, and graduated cum laude from Pepperdine University School of Law in 2014.
Prior to entering law, Brandon was an award-winning journalist and labor activist. From 2004 to 2009, Brandon was a reporter at the Lexington Herald-Leader in Kentucky. As a reporter, Brandon covered dozens of murder and civil trials while covering the courts beat, garnering several awards for his reporting from the Kentucky Press Association. In 2007, his newsroom colleagues elected him president of the Lexington Newspaper Guild, a local within the Communications Workers of America. Brandon led an organizing drive that more than tripled the union's membership, represented the union in grievance negotiations, and led the union in collective bargaining with the Herald-Leader, successfully negotiating a favorable contract at a time of economic upheaval in the newspaper industry. For his efforts, Brandon was awarded the 2008 Charles B. Dale Guild Service Award, the highest honor for a Guild member.
Beginning in 2009, Brandon spent a year working in the labor movement, first as an organizer in Kentucky, Illinois, and Iowa, and later as a public relations professional in Los Angeles.
Brandon returned to journalism in 2010 to work as a reporter for the Los Angeles Daily Journal, where he wrote about criminal justice.
During law school, Brandon spent the summer of 2012 as a legal intern for the American Federation of Teachers-New Mexico as part of the AFL-CIO's Law School Summer Program. He clerked for the Los Angeles County District Attorney's Hardcore Gang Unit in Fall 2012. In the summer of 2013, Brandon clerked in Houston, Texas for the Lanier Law Firm, a plaintiff's product liability firm. He clerked in Lanier Law Firm's Century City office in Spring 2014.
Brandon's honors during law school include: Dean's List in Fall 2012 and Spring 2014; Best Petitioner Brief in the Spring 2013 Dalsimer Moot Court Competition; Quarter-finalist in the Moriarty First-Year Moot Court Competition in Spring 2012; Finalist in the 2013 ABA Labor & Employment Law Section Mock Trial Competition; CALI Excellence for the Future Awards for Legal Research & Writing in Spring 2012 and Labor Law in Fall 2014.
As a lawyer, Brandon has represented medical whistleblowers and victims of sexual harassment, discrimination, and retaliation. He has recovered millions of dollars for his clients and gone up against Fortune 500 companies. He is held in high regard for his superior legal writing and research skills.
Brandon founded Ortiz Law Office in 2021. What sets Ortiz Law apart is that Brandon personally works on every aspect of your case. Brandon believes in "quality over quantity" and only takes a select number of cases so he can provide the highest quality representation to his clients. At Ortiz Law, your case will always get personalized attention.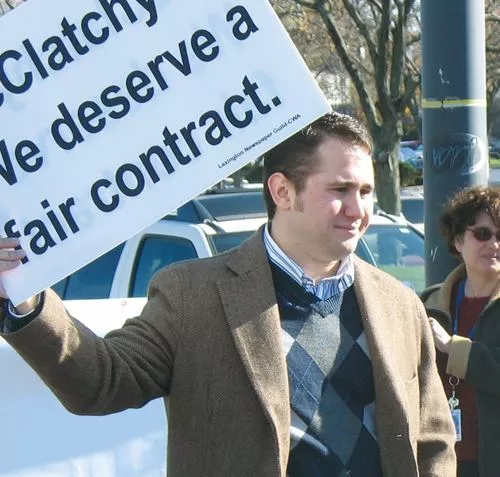 EDUCATION
B.S. Texas Christian University
J.D. Pepperdine University School of Law
ADMISSIONS
California State Courts
U.S. District Court – Central District of California
PROFESSIONAL ASSOCIATIONS
Practice Areas
Latest Blog Posts
Whistleblower Law Explained
[embed]https://youtu.be/ws5obFZLtNk[/embed]
Whistleblower Judgment Increases To $2.1M​
Ortiz Law Office is proud to announce that a client received an award of $1.3 million in attorney's fees on October 5, 2022 in a whistleblower retaliation case against the
What Our Clients Say

Brandon Ortiz was lead counsel on a very substantial & high profile case for me. He was thorough, invested, and professional. His confidence made me feel
- Wayne G.

Mr. Ortiz is a consummate professional who has your best interest at heart and we are personally very pleased with the services he provided and the outcomes...
- J H.

I was represented by Mr. Ortiz in a complicated sexual harassment and wrongful termination lawsuit. Every step of the way I was given outstanding...
- Jane V.
Free Confidential Consultation
Are You A Victim Of Workplace Discrimination, Retaliation, Or Harassment? Contact Ortiz Law Office For A Free Consultation To Learn Your Rights
This website is an advertisement for legal services. The information provided on this website is for informational purposes only and does not constitute legal advice. An attorney-client relationship does not begin until a formal written contract is signed. If you have legal questions or need legal advice, you should contact an attorney. Nothing contained in this website should be construed as a guarantee or promise of results. Past case results are not indicative of future results and are presented for informational purposes only. The case results presented herein are from cases that Brandon Ortiz had primary day-to-day responsibility for prior to founding Ortiz Law Office, Inc.