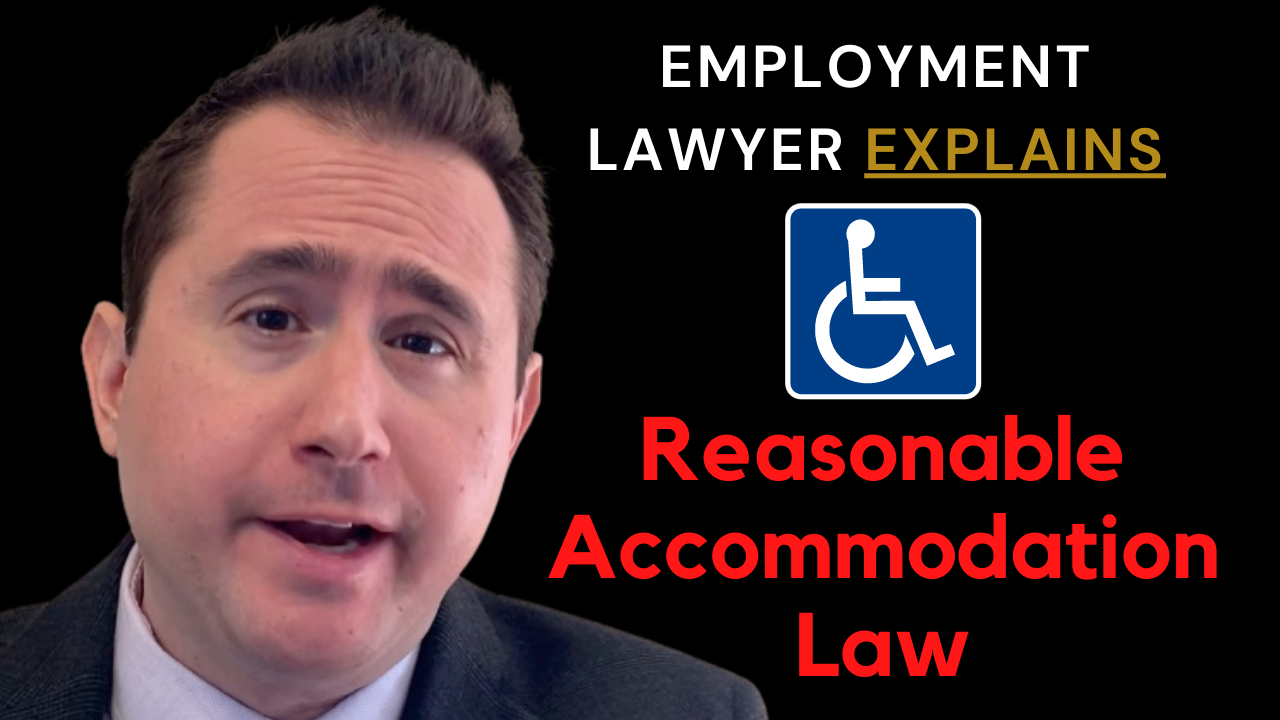 What is a reasonable accommodation?
California and Federal law require employers to provide a reasonable accommodation to disabled employees that will allow the employee to perform the essential functions of the job. "The essence of the concept of reasonable accommodation is that, in certain instances, employers must make special adjustments to their policies for individuals with disabilities." McAlindin v. County of San Diego, 192 F. 3d 1226, 1236 (9th Cir. 1999). Thus, facially neutral policies must be adjusted to accommodate the disabled. 
The Interactive Process
Employers have a duty to engage in an "interactive process" with a disabled employee once the employer is aware of the employee's need for accommodation. The interactive process is an informal process designed to identify a reasonable accommodation that will enable the employee to perform his or her job effectively.
The Duty To Accommodate
The duty to reasonably accommodate is triggered even if the employee never expressly requests an accommodation. Knowledge can be inferred under the circumstances, and may be proven by evidence the employee told the employer about the disability, or that the employer learned of it third hand or through observation. An employer can have knowledge of an employee's disability if it does not know the employee's diagnosis or the name of the disability. 
Examples of Reasonable Accommodations
Reasonable accommodations can include, but are not limited to, the following:
Changing job duties
Providing unpaid leave for medical care
Changing work schedules
Relocating the work area
Providing mechanical or electrical aids
Distributing non-essential job duties to other employees
Reassignment to a vacant position when no other reasonable accommodation is available