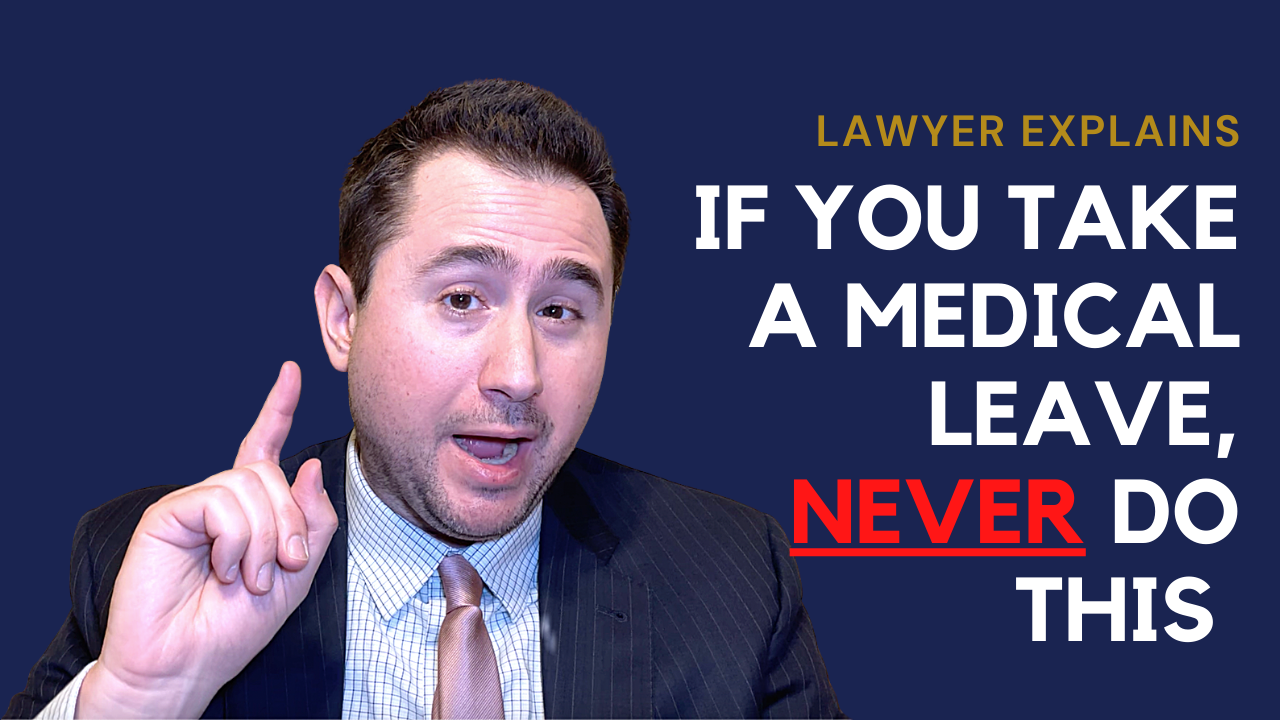 The One Thing You Should NEVER Do If You Take A Medical Leave
Most people know that a federal law called the Family And Medical Leave Act guarantees qualified employees up to 12 weeks of job protected leave for serious medical conditions. (In California, we have an equivalent law called the California Family Rights Act.) But what many employees do not know is that other laws, including the Americans With Disabilities Act, frequently require employers to provide job protected leave beyond the 12 weeks provided by the FMLA. You can qualify for disability leave even if you have not been employed long enough to qualify for FMLA.
There is one very important catch: employers do not have to hold jobs open for employees on an indefinite leave of absence beyond what is required by the FMLA. That is why it is extremely important that if your doctor writes you off work, you should ensure that the recommended leave has an end date. As you approach that end date, your doctor can extend the leave again if you're unable to return to work. This will make it more likely that you are protected by disability laws. (Super important legal disclaimer: consult a lawyer if you have specific questions about your situation.)
Unfortunately, as an employment lawyer, I frequently see employees mishandle their medical leave because they do not know the law. I am frequently unable to help these employees. Workplace disability laws are extremely favorable for employees in California, but there are lots of pitfalls for the unwary. If you are dealing with a serious medical condition that will require an extended leave of absence or a reasonable accommodation, I recommend consulting an employment lawyer or the Equal Employment Opportunity Commission website for guidance.